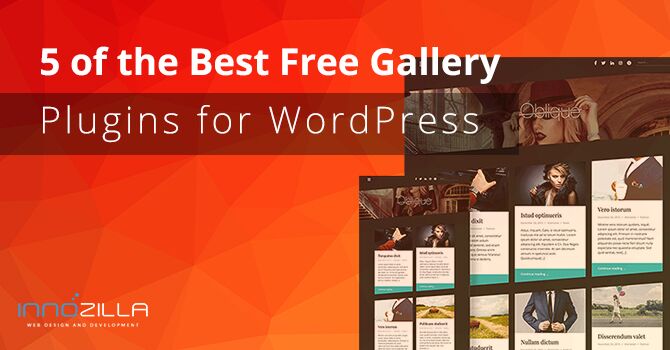 Do you want to create a photo gallery on your website? Are you looking for the perfect WordPress gallery plugin that fits your needs?
If so, you're in the right place.
In this article, we'll compare the best WordPress gallery plugins on the market, so you can choose the right one for your site and needs.

Innozilla Image Gallery 8 – is the simplest plugin to integrate WordPress builtin Photo Galleries into your pages with excellent visual effects.
Features
Filter Functionality
Load more Effect
Fully Responsive
Lightbox Image Preview
Very Easy Admin Gallery Dashboard
Fantastic Image Transition
Shortcode feature
2. FooGallery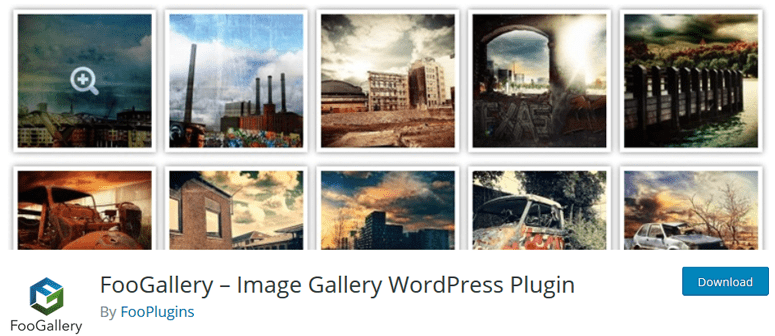 FooGallery is one of the best image gallery plugins for WordPress. Just like Envira Gallery, Foo also has a lite version of the plugin that can be downloaded from the official WordPress plugin repository.
With FooGallery, you can arrange your images the way you want by using its drag and drop reordering capability. It also allows you to choose a gallery template for your need, so you don't always have to create a gallery from the ground up.
If you're currently using the NextGEN gallery plugin on your site, you can easily import and convert your NextGEN galleries into FooGallery with just a few clicks.
It is a developer-friendly plugin and comes with dozens of hooks and filters so you can easily customize the plugin per your clients' needs.
3. NextGEN Gallery

NextGEN Gallery is the most popular WordPress gallery plugin with over 1 million active installs. It comes bundled with all the features you'll ever need right out of the box. However, if you're looking for a lightweight plugin with minimal features, you might find it bloated.
The free version of the plugin offers two main gallery display styles and two album styles. With the premium plugin, you get premium gallery displays, pro lightbox display with image commenting, and social sharing.
4. Grand Flagallery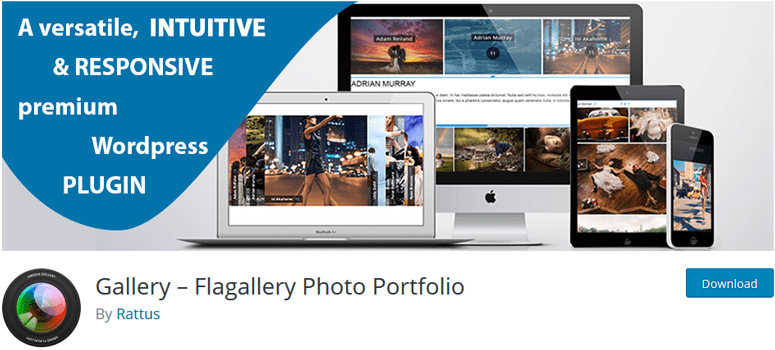 Grand Flagallery is a basic media and image gallery plugin developed by CodeEasily, a UK-based team specializing in developing WordPress gallery plugins. Grand Flagallery allows you to easily upload images, and create music and video playlists on your WordPress site.
The plugin allows you to upload images, and it also comes with the ability to batch upload and organize your images. All your galleries can be managed in a centralized location where you can create and customize collections of galleries.
5. Photo Gallery by WD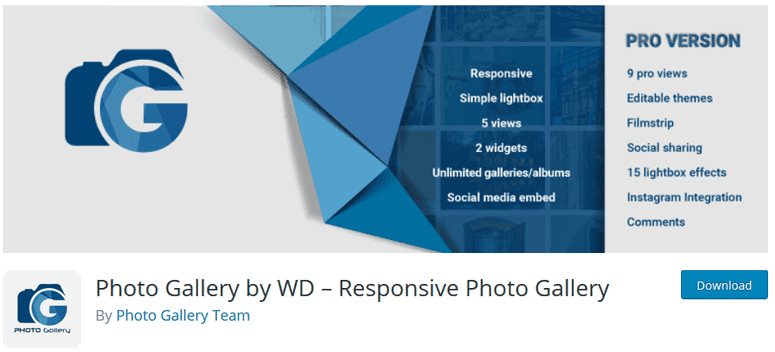 Photo Gallery is a fully-responsive WordPress gallery plugin that allows you to showcase interactive multimedia galleries. Within a single gallery, you can add both images and videos. The Photo Gallery plugin is shipped with 4 easy-to-use widgets that smoothly blend into any WordPress theme.
Which WordPress Gallery Plugin is Best for Your Needs?
Through our comparison, we've found that Innozilla Image Gallery 8 is the best WordPress gallery plugin you can have for your website.
We hope this article helped you find the best WordPress gallery plugin that fits your website's needs.